Nov 9, 2023
Holiday Savings Tips You Can't Afford to Miss
Reading time: 6 minutes
It's easy to go overboard during the holiday season. From presents to travel to decorations and all that food, unchecked holiday spending can blow through your holiday budget in a heartbeat.
Your bank account and your stress level will thank you if you approach the holiday season with a little restraint and a shopping list of every person you want to buy for, and how much you want to spend on each.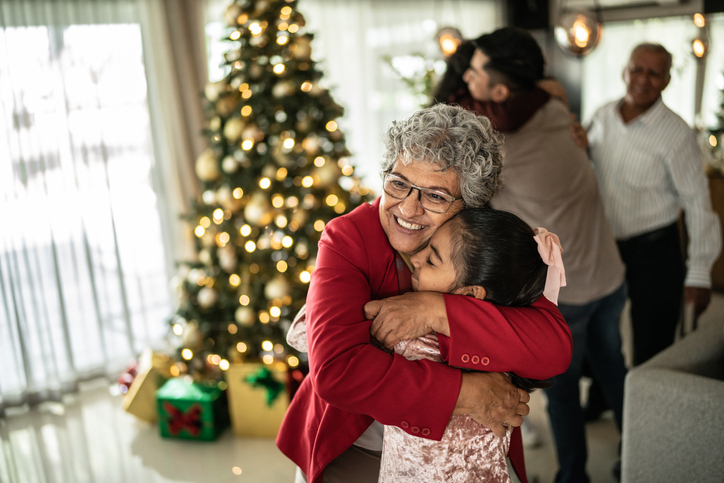 By planning ahead for gift giving, saving money and sticking to a budget, you can avoid debt and keep your spirits up long after the holiday lights go out.
There's an App to Help You Save on Holiday Shopping!
Save using your smartphone or tablet and these smart apps
With your free cellphone and cell service from Life Wireless, you can utilize several apps and websites that can help you find discounts and cash back deals on holiday gifts for all the people on your list.
The amount of cash back you earn could be put toward other holiday expenses or into your holiday savings account for future costs.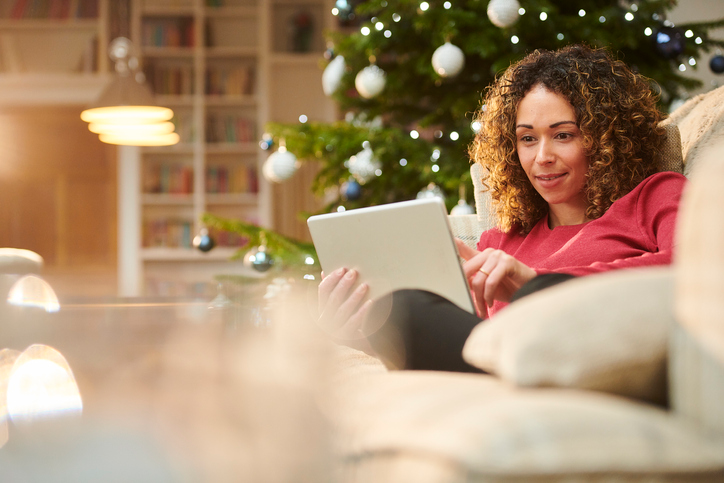 Just be aware of where you physically shop online: at home is far safer for your credit cards than coffee shop Wi-Fi is!
Here are a few of the most popular apps and websites:
Rakuten (formerly Ebates):
Rakuten offers cash back for purchases made through their links. You can earn cash back at thousands of retailers when you shop online, (so many retailers there's certain to be two or three your loved ones love), and they often have special promotions offering extra credit or cash back during the holiday season.
Honey:
Honey is a browser extension that automatically finds and applies coupon codes at checkout when you're shopping online.
It also has a feature called Honey Gold, which allows you to earn even more back on eligible purchases.
RetailMeNot:
RetailMeNot provides a wide range of coupons, promo codes, and cash back offers for various online retailers.
They have a mobile app that allows you to find deals and discounts while you're on the go.
Ibotta:
Like to visit stores to do your shopping? Ibotta offers cash back for both in-store and online purchases. You can earn cash back by uploading your receipts or linking your loyalty and credit cards up to the app.
Plus: They often have cash back offers for groceries and everyday items.
Coupons.com:
Coupons.com provides printable coupons and digital coupons for a wide variety of products. You can print coupons from their website or use their mobile app to access discounts and deals.
Swagbucks:
Swagbucks allows you to earn points (called SB) by shopping online, taking surveys, watching videos, and more. You can redeem your SB for gift cards or PayPal cash.
They also have a shopping section where you can find cash back deals at popular retailers.
Dosh:
Dosh is a cash back app that automatically gives you cash back when you make a purchase at participating stores and restaurants using a linked credit or debit card. The cash back is deposited directly into your Dosh wallet.
Paribus:
Paribus helps you get money back when prices drop on items you've already purchased. It scans your email receipts, monitors the prices of the products you've bought, and contacts the retailer on your behalf to refund the difference if there's a price drop.
Remember to read the terms and conditions of these apps and websites to understand how the cash back and discount offers work. Additionally, be cautious about providing personal information and only use reputable and secure apps and websites for your online transactions.
Enjoy Holiday Spending without Post-Holiday Debt
Set a budget.
Whether you're attending holiday-themed events, going out to eat or paying for holiday travel, identify exactly how much you can afford to spend and set a holiday spending budget.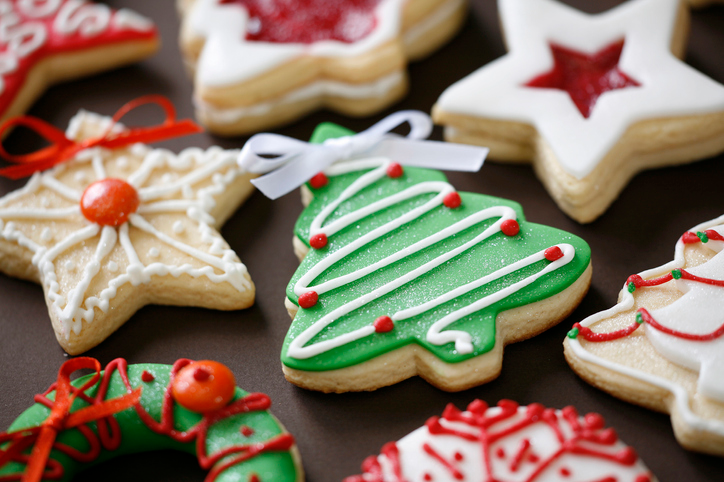 Determine how much you can afford for gifts, decorations, food, and other holiday-related expenses. Creating a budget will help you stay on track and avoid overspending.
Make a gift list.
Make a list of those to give gifts to—from your nearest and dearest to your in-laws and the mail carrier. Then put a dollar figure next to each name. Setting price limits helps you keep your holiday budget on track.
Price check with your phone.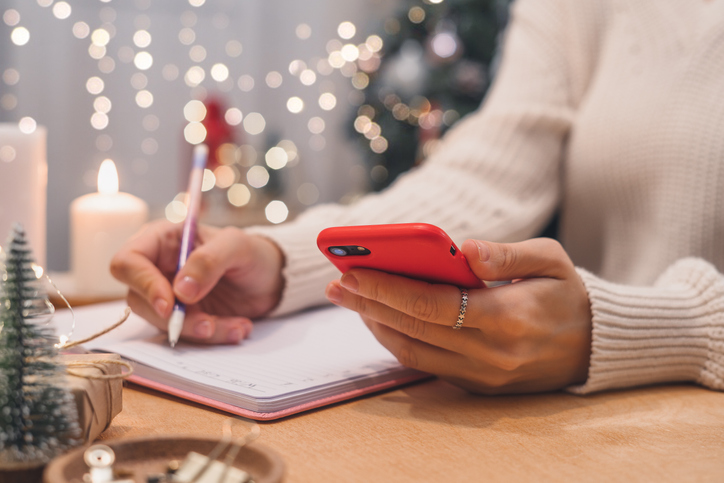 Despite your best intentions, perfect gifts have a way of blowing your holiday budget. If you find a gift that's over your budget, use your phone to see if you can find a better price elsewhere.
Don't forget: Many stores have price-match policies if you find a better deal.
Comparison shop.
Start early to give yourself time for comparison shopping. Not only does this curb impulse buying, starting early can also result in lower shipping costs, which typically increase as the holidays approach.
Look for the best deals both online and in-store. Don't be afraid to compare prices and shop around for discounts, especially during sales events like Black Friday and Cyber Monday. It's a great way to get super savings!
Consider making gifts.
Homemade presents (or DIY Gifts) are great ways to save money while creating something memorable. These gifts might not work for each person on your list, but they're good options for some.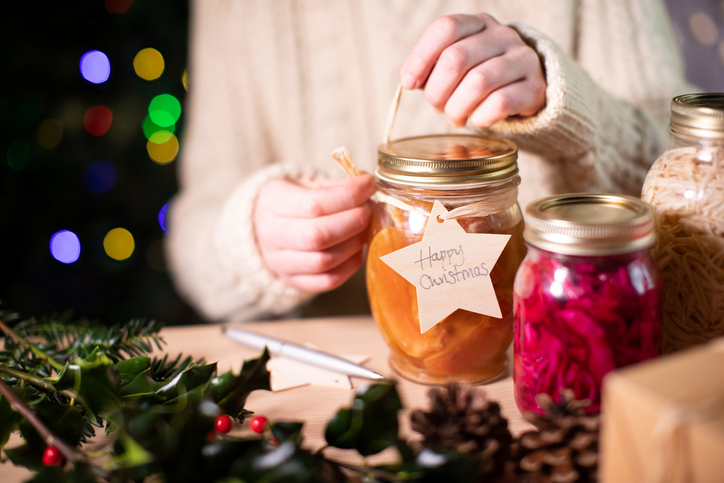 Consider photos for grandparents or baking cookies for your kids' teachers.
From cooking to craft-making, making your family their own gifts is considerate and affordable.
If you're not creative, offer your time for anything ranging from babysitting to helping with home repairs.
Try Secret Santa.
If you have a large family, try using a Secret Santa exchange for gifts this year. By only buying one gift, it will relieve some of the financial burden and can also be create a fun, new tradition.
Try out group gifts.
By putting together several friends or family members and going in on one gift versus buying separately, you can all save money and allow you to give the recipient that one big gift they really want.
Plan potluck dinners.
If you're hosting a holiday meal, consider making it a potluck where each guest brings a dish. This not only reduces your expenses but also spreads the workload among attendees.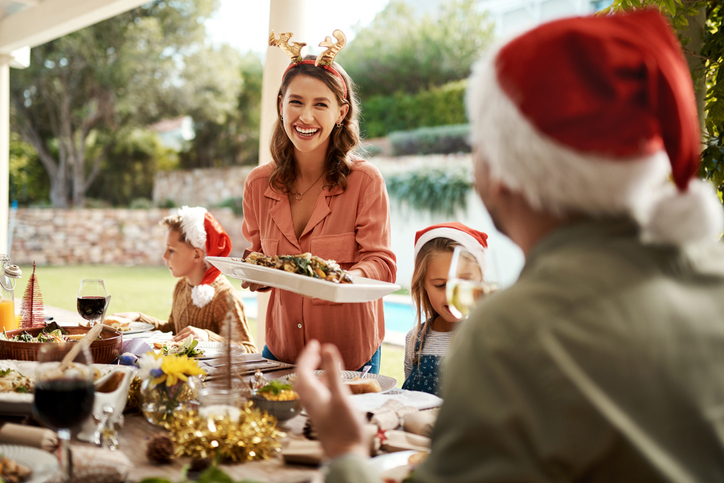 Rethink traditions.
Holiday traditions and holidays should be memorable because they are fun, not because they're expensive. Look for local Christmas festivals and performances, drive around to see Christmas lights. Go sledding or stay in and watch holiday movies or play board games together.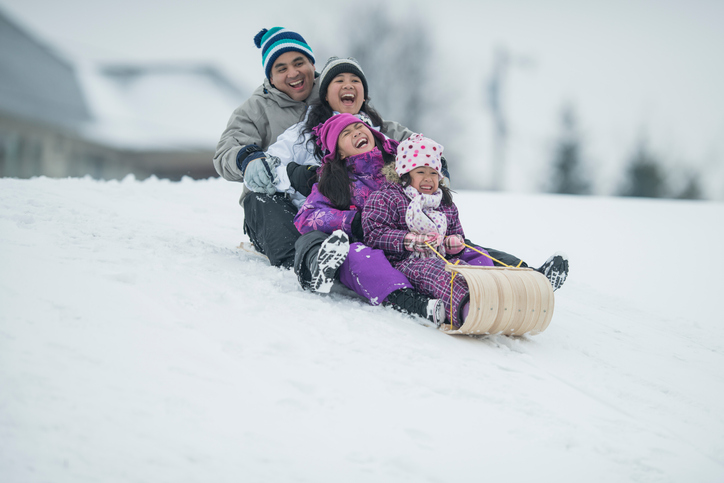 All of these activities are free or relatively inexpensive and will save money during the holidays.
Money Saving Tips for Next Year
According to the National Retail Federation, the average American spent almost $1,000 on gifts alone in 2022. That's a lot to spend on family and friends, and it doesn't include money spent on food or travel. Ouch!
Start saving early.
Start a holiday fund in January. It never hurts to start stocking away a little extra money throughout the year to ensure you won't go over budget on your holiday spending.
You could even automate your savings by contributing a small amount of your pay each week to this account, or by setting up an automatic deposit of your cashback bonus from your Cashback Debit account.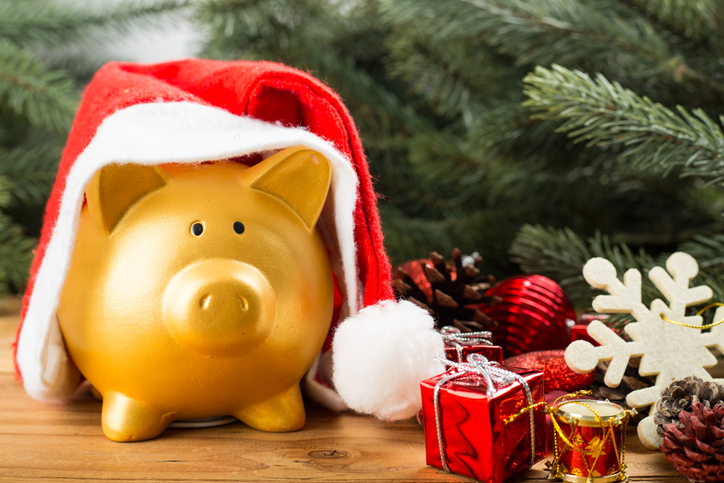 Shop right after the holidays.
Buy holiday supplies early including wrapping paper, holiday cards, and decorations. Right after the holidays have ended, in particular, is a prime time to find these items at their cheapest prices. Many times, you'll pay less than half the original price!
Forget traditional Christmas cards.
Why pay for cards and postage? Try sending family and friends e-cards. Many websites offer free e-cards, and some can be customized with your family's photos and some even play music. Plus, you can do it right from your phone!
Now that you know so many ways to save...
Here's one more: Have more money to put toward the holidays by getting FREE cell service from Life Wireless! It takes just a few minutes to apply and once you're approved, whatever you were spending on cell service you can put toward holiday gifts or groceries or to get a little something for yourself!
---
Posted 3 weeks ago