May 20, 2022
Connect to a Better Life
Here's how
Why is human connection so important?
Human beings are social species, wired to connect. According to Maslow's Hierarchy of Needs, besides food, water, and safety, love and belonging are the most important needs we must fulfill. This includes our desire for interpersonal relationships, intimacy, to connect with others, and to be integrated into a group. When these needs are met, our overall well-being improves, and we live a more fulfilled life.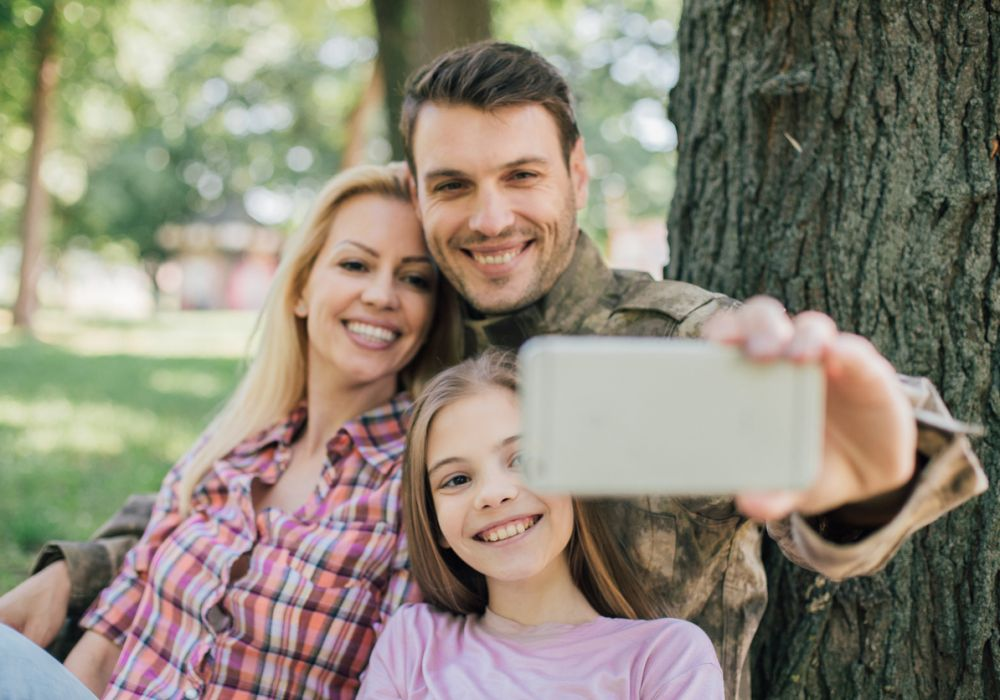 Research shows that social isolation is "the public health risk of our time."
Loneliness and social isolation are different, but related. Loneliness is the distressing feeling of being alone or separated from most people. Social isolation is the lack of social contacts and having few people to interact with regularly. You can live alone and not feel lonely or socially isolated, and you can feel lonely while being with other people.
It might sound obvious, but loneliness thrives in solitude. Loneliness can make you feel unwanted and isolated from those around you. To break out of this negative mindset, you have to take the initiative and put yourself out there. Be proactive and reconnect with friends and family or build new relationships. Call an old friend, join a club, or take your colleagues out for a drink.
Connect with others and improve physical and mental wellbeing.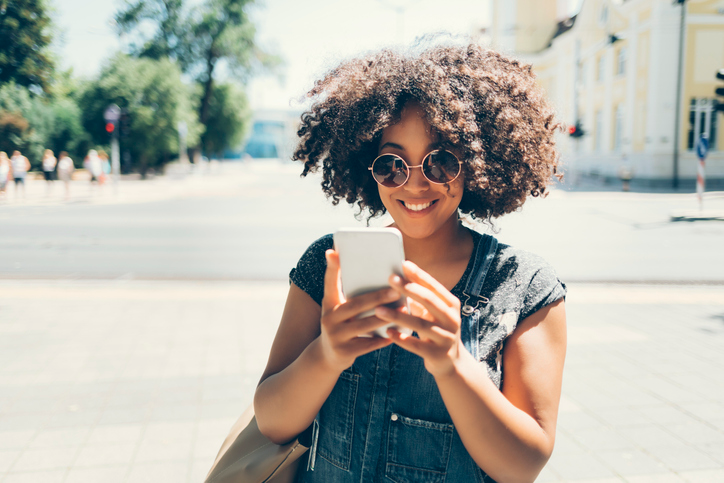 Loneliness and social isolation are associated with higher risks for health problems such as heart disease, depression, and cognitive decline. If you are in poor health, you may be more likely to be socially isolated or lonely. If you are socially isolated or feeling lonely, it can put your physical and mental wellbeing at risk. Adults who are lonely or socially isolated are less healthy, have longer hospital stays, are readmitted to the hospital more often, and are more likely to die earlier than those with meaningful and supportive social connections.
On the flip side, studies have shown that people who have strong social connections are less likely to suffer from depression, anxiety, and other issues. They also tend to live longer and have better physical health outcomes. Connection is also vital for our personal growth and development. When we are surrounded by a community of people who support and encourage us, we are more likely to reach our goals and achieve our dreams.
Ways to Create Meaningful Connections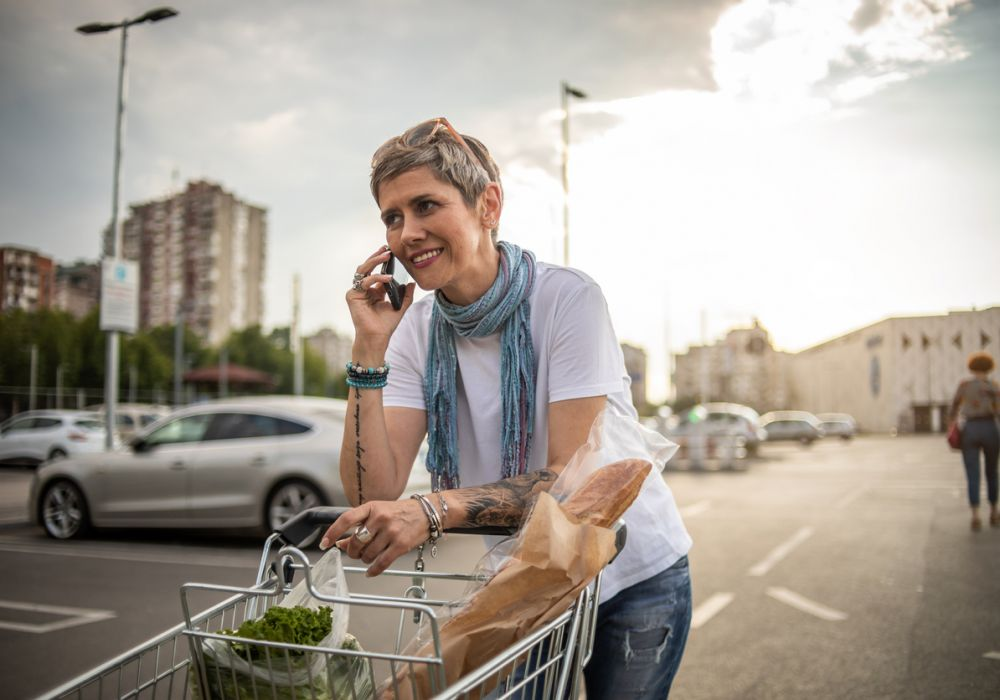 Ask yourself: What is my need for connection today?
One way to start building connections is by asking ourselves a simple question each morning: what is my need for connection today? By being mindful of our emotional state, we can identify what kind of connection we need to feel fulfilled. For example, if we are feeling scared or anxious, we may need to connect with someone who can help us talk through what's making us anxious. That person could be a friend, co-worker, or a professional.
Seeking help is one of the bravest and most helpful steps you can take to overcome loneliness and the feelings that come with it. A mental health counselor can offer helpful advice and guide and support you to build healthy relationships and meet new people. Speaking to a professional also equips you with the coping strategies you need to navigate and overcome feelings of chronic loneliness.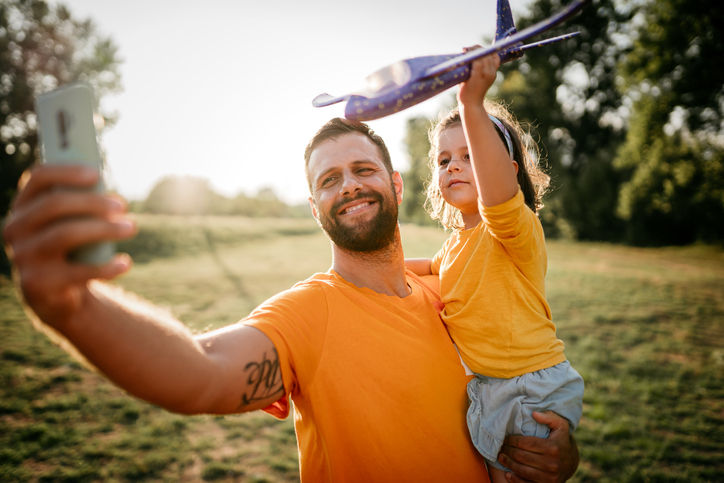 Be open to sharing with others.
When we share our thoughts and feelings with others, we create deeper and more meaningful connections. It's important to remember that connection is a two-way street, and we must be willing to be vulnerable and open ourselves to others if we want to build strong connections.
This can be done through texting, calling, or any other means of communication that feels comfortable. By identifying our need for connection and reaching out to the right people, we can get the fuel we need to thrive. Connection is not only important for our emotional well-being but also for our physical and mental health. Studies have shown that people who have strong social connections are less likely to suffer from depression, anxiety, and other mental health issues.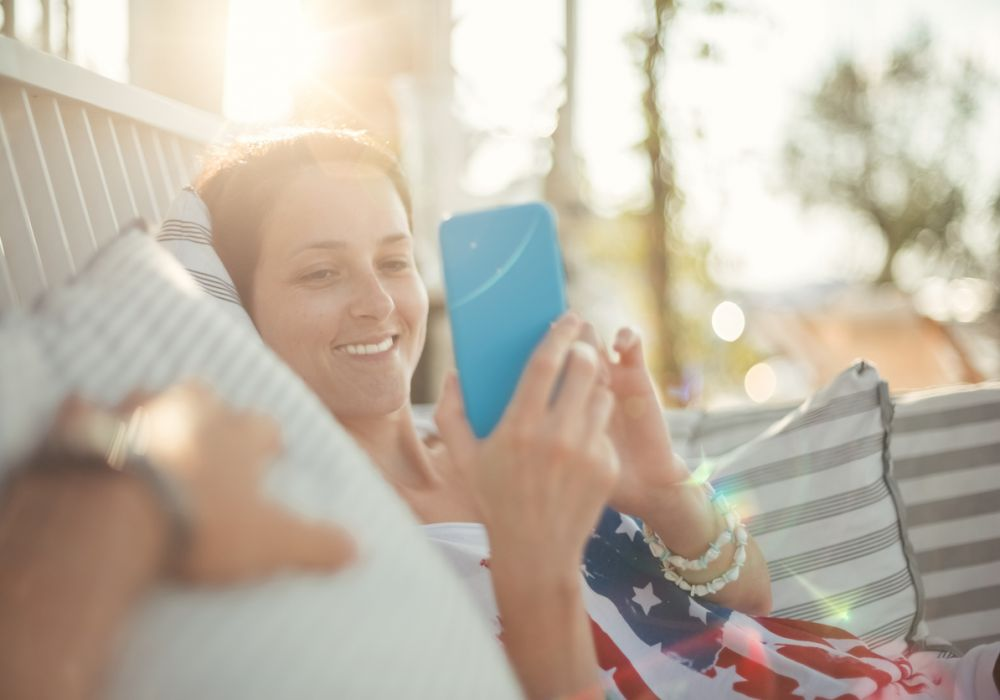 Prioritize human connection.
Let's consider the human connection definition, focus on why the power of human connection is important in our lives, and how to build meaningful relationships with others.
Human connection is a deep bond of friendship that's formed between people when they feel seen and valued. During an authentic human connection, people exchange positive energy with one another and build trust. Human connection makes you feel heard and understood and gives you a sense of belonging.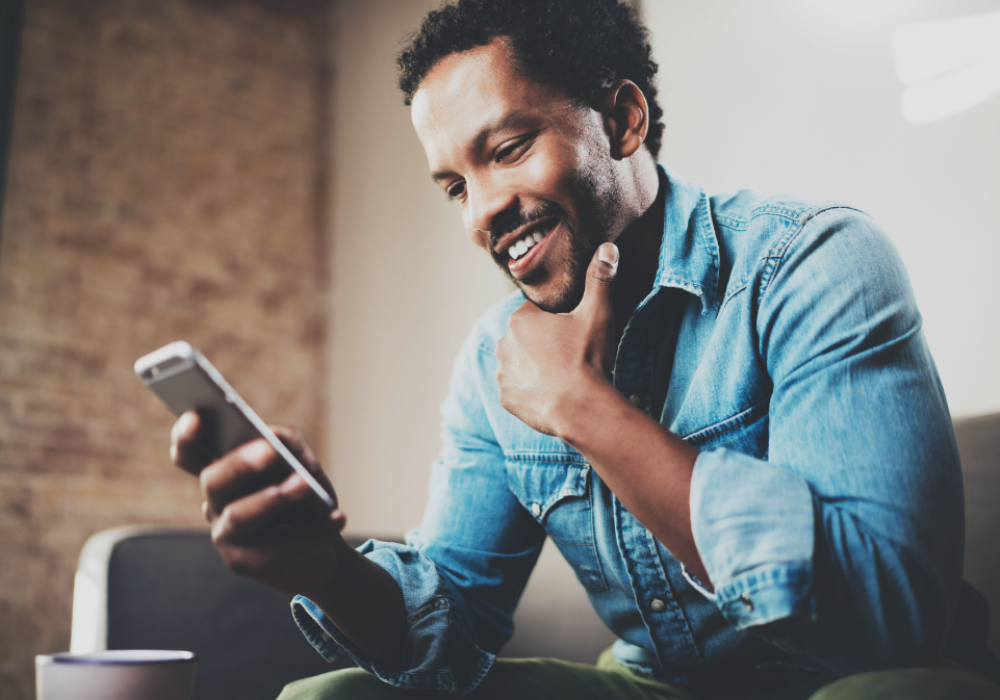 Practice mindfulness.
Mindfulness mediation works by bringing your awareness and attention to the present moment. It's about being nonjudgmental and accepting how you are feeling. Practicing mindfulness means being present, aware and curious. Accepting what we are going through decreases stress and helps us see situations and emotions for what they are. Through mindfulness, we can find peace and affirmation in ourselves.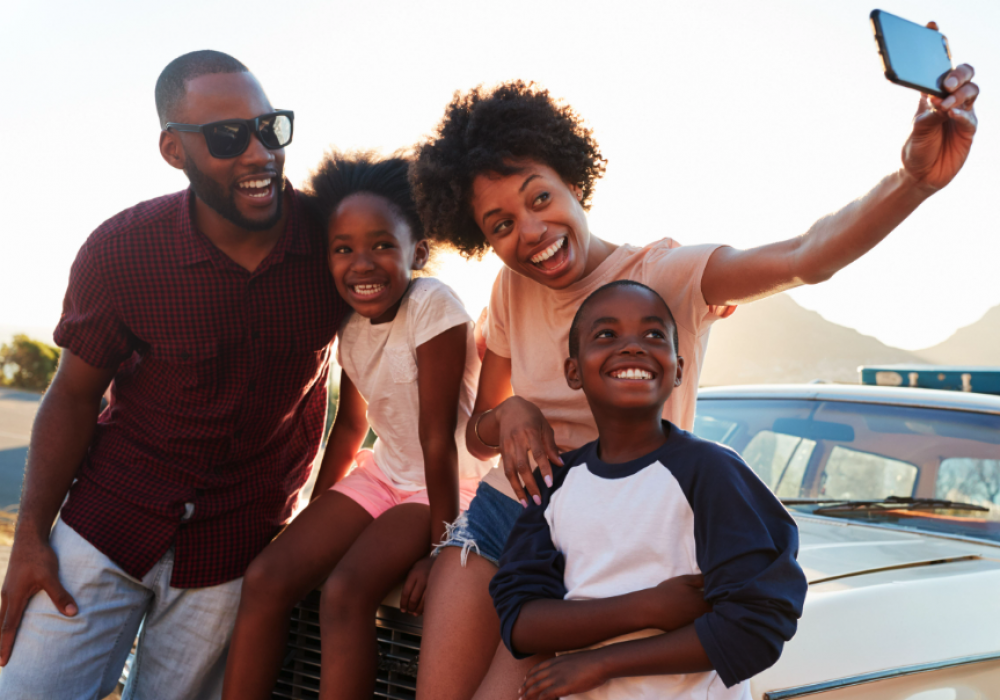 Create a balanced life.
It's important to pursue activities and interests beyond our job. Do you have a hobby? Are you spending time with friends and loved ones? Are you getting exercise? Creating a sense of balance in your life will reduce stress and give you other outlets to express yourself and have fun.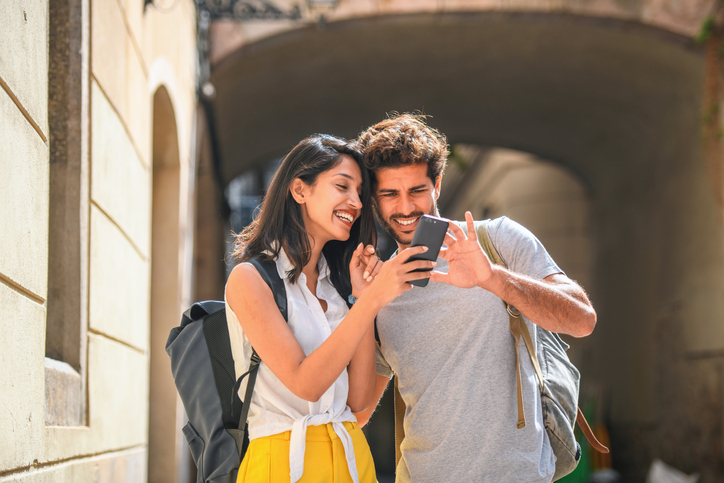 Get curious.
Ask people about their lives, their families, their hobbies, goals, and visions. Then, really listen to what they have to say. Spend time relating with them through body language, facial expressions, and your overall quality of presence. Be there with them in that moment. Refrain from checking your phone, glancing at passersby, and other mindless distractions. As you work to expand your social interactions, you will, in turn, be helping others.
Spend time in nature.
Some researchers believe that today's ultra-wired generation is actually suffering from a nature-deficit disorder. Studies have shown that the more time we spend in nature, the more we relate to the natural world around us. Walk around, sit in the park, or leisurely ride your bike. Just spending time outdoors is good for you. It will improve your creativity, help you age better, feel happier and can make you want to work out more.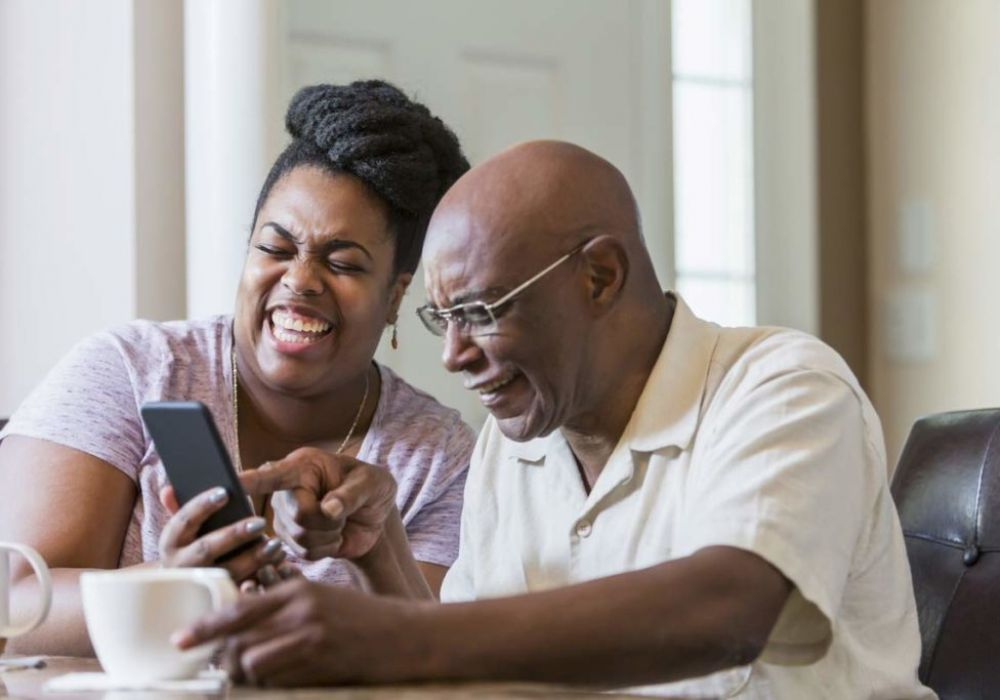 Step out of your comfort zone.
Have you always wanted to take up ballroom dancing or join a cycling club? Or maybe you have been thinking about reaching out to an old friend whom you have lost touch with over the years. Live larger and strive to live life with no regrets. Putting yourself "out there" can lead to more connection and improve your overall wellbeing mentally and physically. That's perhaps because connecting has a feel-good effect that lowers blood pressure and stress.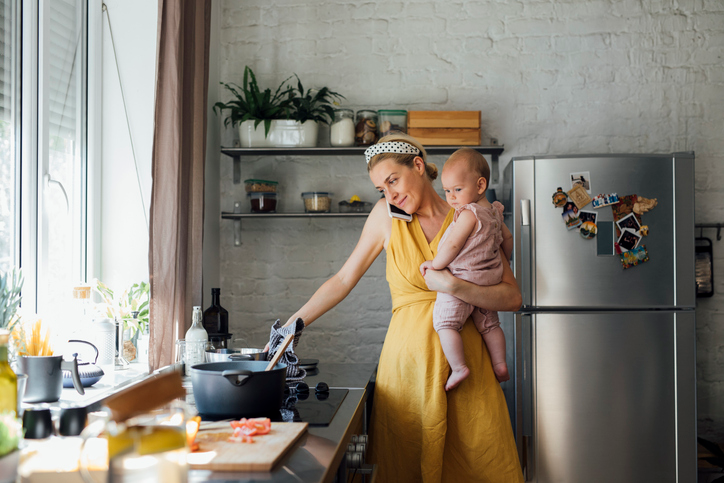 Conclusion.
If you've ever felt lonely, you're not alone. Many people experience or have experienced a lack of human connection at some point in their lives. The key to overcoming loneliness and living a more fulfilling, happier life is to challenge yourself and look for opportunities to build genuine connections with those around you. This can be anything from joining a club, reconnecting with an old friend, or volunteering for a cause you believe in.
Mobile phones offer connection.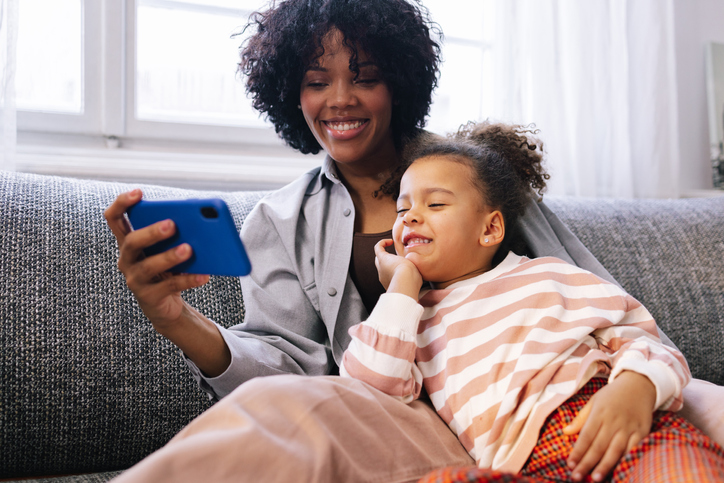 In today's increasingly connected world, mobile devices and their widespread use have become ubiquitous. It's nearly impossible to go about our everyday lives without seeing someone talking, texting, or scrolling through social media on their mobile phone. While many opponents of technology have argued that smartphone usage has a negative impact on the health of our society, there is a wide range of valid opinions on the value that mobile phones and mobile phone use can bring to our lives.
One of the greatest positive effects of mobile phone usage is that they keep us connected. In our rapidly paced world, it's nearly impossible to stay in contact with family, friends, and coworkers without them. Our mobile devices improve our daily lives, keeping us connected on all levels, whether it's a quick text, important phone calls, or a video chat.
Furthermore, mobile apps like Skype, WhatsApp, and Facebook Messenger allow us to meet people stay connected with friends and family who live far away. These technologies make our lives easier by facilitatating connection between distant loved ones and allow face-to-face communication that would otherwise be impossible. Likewise, with the introduction of the "mobile office," even business professionals can make and receive phone calls and stay connected and access information from any corner of the world, with help from their mobile phone.
Smartphone use has revolutionized the way we live our lives, from how we communicate to the kind of work we do and where we do it. From staying connected with family, friends, coworkers and clients to providing quick and easy access to essential information, cell phones offer a variety of useful, positive effects and benefits. Certainly there's a downside. The average person spends about 3 out of 8 hours on their phone (and screen time for teens and young people is even worse), but this wireless life we're living will continue to evolve and open doors for people all over the globe, improving millions of lives along the way.
Life Wireless is committed to improving lives, too, and the proof is in our commitment to saving you money. Why not save a bundle with free cellular service from Life Wireless?
What our customers are saying:
"Life Wireless has been great. I have used it so many times for appointments and finding the proper care providers for my needs as well as for my family's needs. Thank you so much Life Wireless!" Rebecca L., KY
Life Wireless offers government subsidized free cellular service through the Affordable Connectivity Program to qualifying individuals and families. And, if you're unemployed or participate in a government benefit program such as SNAP, Medicaid, Federal Public Housing Assistance, SSI, or WIC, you already qualify for this federally funded free cellular service. It's not difficult to qualify for free cellular service from Life Wireless, if you meet certain requirements, and it takes just a few minutes to complete the application.
About the Affordable Connectivity Program (ACP)
As we mentioned above, the Affordable Connectivity Program (ACP) is a government benefit program operated by the Federal Communications Commission (FCC) that provides discounts on monthly broadband Internet access service. ACP benefits may be obtained from any participating provider of your choice including Life Wireless. Only one member of a household can participate in the program and the service cannot be transferred to another family member or individual.
Because many families struggle to afford cell phones and Internet access, both of which are vital to daily life, the Federal Government offers ACP and another program called Lifeline. Using both doubles your connectivity and enables you as a parent or guardian to stay connected to doctors, employers, family and friends, and your student's school.
About Lifeline
Lifeline is a federal program created to help qualified households pay for connectivity services such as wireless and internet plans. As with the Affordable Connectivity Program, only one member of a household can participate in the program and the service cannot be transferred to another family member or individual.
Examples of one household:
A married couple that lives together

A parent/guardian and child who live together

An adult who lives with friends or family who financially support him/her
Each of these are one household and must share one benefit.
Examples of more than one household:
Four roommates who live together but do not share money are four households. They can have one benefit each, for a total of four benefits.

30 seniors who live in an assisted-living home are 30 households. They can have one benefit each, for a total of 30 total benefits.
Each state has different eligibility requirements such as receiving government assistance or having a household income that is at or below the federal poverty level for the state in which you reside.
In general though, you are qualified to receive Lifeline if you participate in any of the programs listed here:
Food Stamps or Supplemental Nutrition Assistance Program (SNAP)

Medicaid (not Medicare)

Supplemental Security Income (SSI)

Section 8 Federal Public Housing Assistance (FPHA)

Veteran's Pension or Survivor's Pension Benefit
Additionally, if you are a resident of a Federally-recognized Tribal land, you may qualify under the following programs:
Food Distribution Program on Indian Reservations

Bureau of Indian Affairs General Assistance

Tribally Administered TANF

Head Start (if you meet the income-qualifying standards)
Even if you're paying just $20 a month for cell service, wouldn't it be great to have that $240 to spend on groceries? If you apply for Lifeline and are approved, you'll receive:
FREE Unlimited Talk & Text

FREE 15GB Data (+ more data for California residents)

FREE Smartphone (or bring your own)
Pair Lifeline with the Affordable Connectivity Program (ACP) and DOUBLE your connectivity
If you're approved for Lifeline and you sign up for the Affordable Connectivity Program (ACP), you get two sources of free talk, text, and unlimited data that you can split between two phones. That means free cell service for you and free cell service for someone you love. Like your student. This is a terrific opportunity to provide him or her with talk, text, unlimited data, the ability to stay in touch with you, and access to the biggest library in the world: the internet.
Of course you don't have to split the service between two phones, you can keep it all on one. But it's a wonderful option if your spouse, student or relative needs a phone but has been unable to get one due to the expense.
Whichever option you choose – to keep the data on one phone or split it between two – Life Wireless will make sure you receive the free talk, text, and unlimited data to help you stay connected.
Option 1: Combine Your Data
Activate Lifeline and ACP on the same device and receive unlimited talk, text, and data, plus 5GB of mobile hotspot.
Option 2: Split Your Data
Split your data between two phones or supported devices and you'll have one device with ACP's free talk, text, and 6GB of data and a second device with Lifeline's talk, text, and 4.5GB of data (6GB of data in California).
What our customers are saying:
"Without this phone I would be lost. It has helped me stay in contact with my daughter's specialist. I schedule her appointments and they can call back if there are any complications with her results. Thank you, Life Wireless." Amanda Z., PA

Additional, important, details
Life Wireless service is a prepaid service offered to those eligible for ACP discount benefits and those eligible for Lifeline benefits. To maintain your service and benefits, you need to:
activate your service by calling someone,

initiating data usage (by going on Facebook, for example), or

by responding to instructions from Life Wireless to activate the service.
To keep your account active, you need to use the service at least once during any 30-day period by:
calling someone,

answering a call from someone other than Life Wireless,

sending a text message,

using cellular data (again, by going on Facebook or Amazon, for example),

purchasing additional service from Life Wireless,

or by responding to a direct contact from Life Wireless confirming that you want to continue receiving service from Life Wireless.
Should your service goes unused for 30 days, you will no longer be eligible for Lifeline benefits and your service may be suspended (allowing only 911 calls and calls to the Life Wireless's customer care center), and subject to a 15-day cure period during which you must use the service (as described above) in order to fully re-activate your service, keep your telephone number and remain enrolled in the ACP.
For questions about Life Wireless, visit our Contact Us page here. To enroll now, use the Life Wireless Online Enrollment form.
Quick facts about Life Wireless
You can add more minutes and data
You can purchase additional minutes or data one of the following ways:
Go to www.LifeWireless.com and click "Add Minutes/Data"

If you have a smart phone, go to your MyLifeWireless app and click "Add Minutes".

Call Customer Service at 1-888-543-3620, or by dialing 611 on your Life Wireless phone.

You can also go to any Moneygram location and use Receive Code: 7924
You can track your minutes
Your minutes replenish each month on your anniversary date before end of the day. For example if you signed up and received your minutes on the 12th of the month, your minutes will replenish every month on the 12th of the month.
You can check your account balance the following ways:
Go to www.LifeWireless.com and click "My Account"

Go to your MyLifeWireless app on your phone, and click "Check Balance"

Call Customer Service at 1-888-543-3620, or by dialing 611 on your Life Wireless phone.
You can keep your current phone number!
If your application is approved, you have the option to keep your current phone number.
Once you receive your Life Wireless phone in the mail, call Life Wireless Customer Service at 1-888-543-3620 and a representative will assist you in keeping your current number. Make sure that you don't call from your Lifeline phone and have your account number and password from your previous carrier handy.
Today's smartphones are improving our lives by keeping us connected. Improve yours even further by applying for free cellular service with Life Wireless. We're here to help you keep more of your hard-earned money in your pocket. Apply for free wireless service now. You'll be glad you did.
---
Posted 1 year ago